Men's ministry intentionally draws men to God and to each other.
By strengthening the lay leadership in the church,
men's ministry serves the needs of the congregation and community.
Calling all Men of God!
Men of Faith is the men's ministry at The River, where we discuss important facets of life in God to build strong men of faith through fellowship, faith and prayer.
COMING UP FOR MEN OF FAITH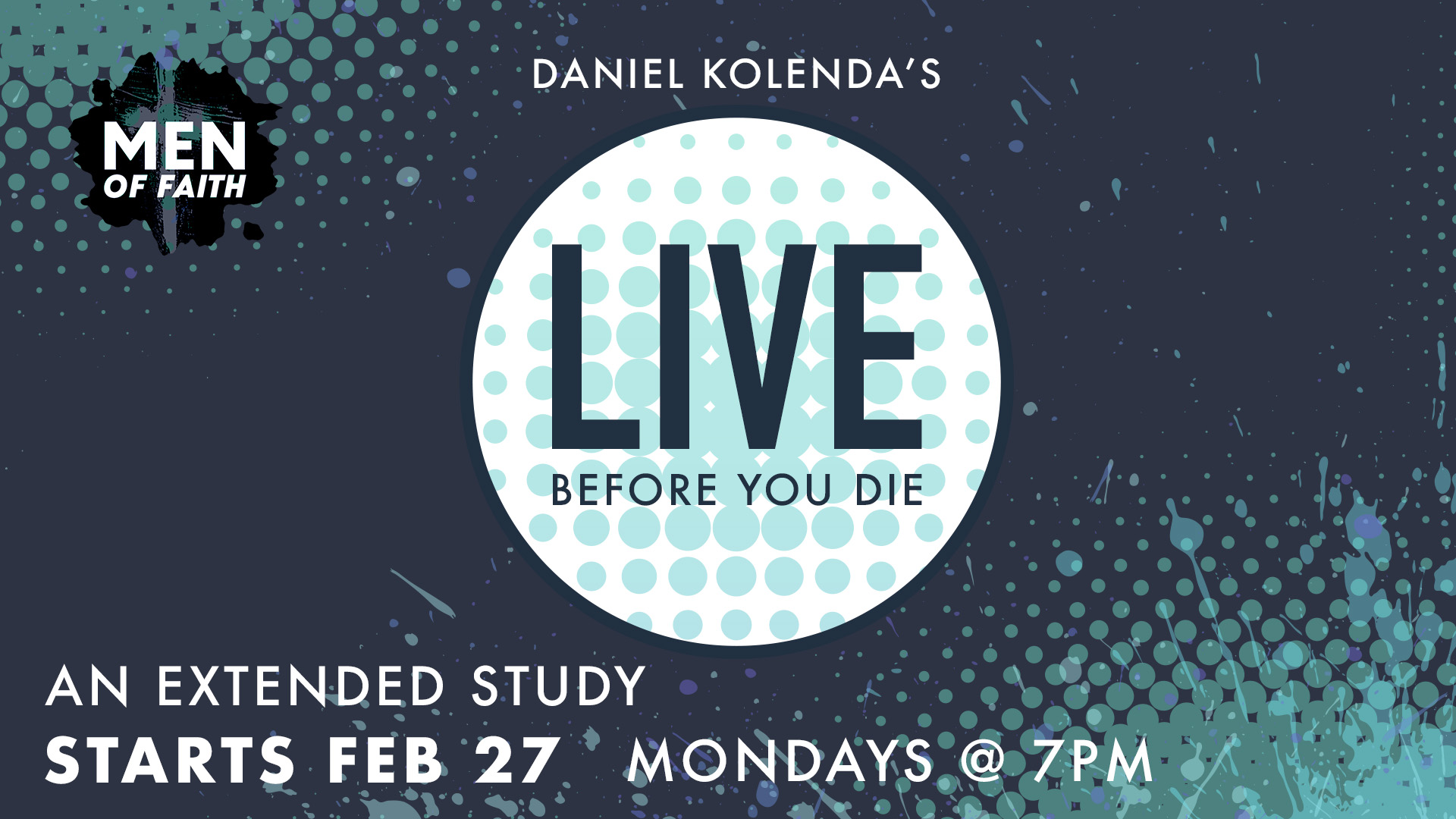 This year, Men of Faith is revisiting and taking a deep dive into Daniel Kolenda's Live Before You Die. From February all the way to September, we will be exploring this series, discovering how to effectively activate and stay within God's will for our lives. A full study calendar is available here. Registration is $15/person. Please note: Childcare will not be provided.