Nurturing and Supportive
Wonderful things happen through the communication and prayerful application of Scripture.
Effective women's ministry builds up generations of women who study and live the Word of God.
Flourish Women's Ministries is comprised of every generation from teens to seniors, from every walk of life, and from a multitude of cultural backgrounds. We exist to serve, encourage, inspire, and engage with one another as we seek to become more like Christ. From seasonal Bible studies, connect groups, events, and conferences, to one-on-one fellowship, Flourish Ministries offers something for every woman right where they are.
Flourish Women's Night of Worship
April 1, 2021 | 7:00 – 8:00pm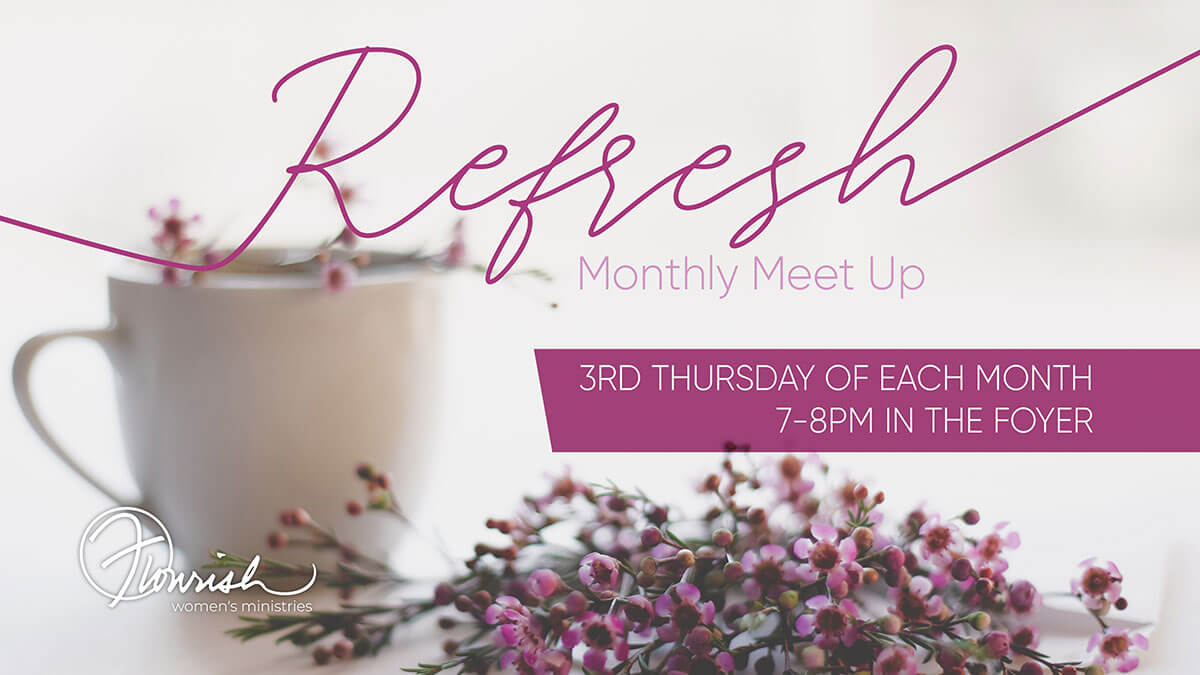 Refresh Monthly Meet-Up
Thu, May 20, 2021 | 7:00p – 8:00p
Ladies, if you need a little breather in your schedule, come join us for bite-sized fellowship during REFRESH! Every third Thursday of the month, we'll be getting together for a short devotional delivered by ladies at The River, enjoy conversation, snacks and beverages (of course) and prayer. While REFRESH is free and open to all ladies, we will not have childcare available.