Nurturing and Supportive
Wonderful things happen through the communication and prayerful application of Scripture.
Effective women's ministry builds up generations of women who study and live the Word of God.
Flourish Women's Ministries is comprised of every generation from teens to seniors, from every walk of life, and from a multitude of cultural backgrounds. We exist to serve, encourage, inspire, and engage with one another as we seek to become more like Christ. From seasonal Bible studies, connect groups, events, and conferences, to one-on-one fellowship, Flourish Ministries offers something for every woman right where they are.
FALL BIBLE STUDY
September 20-November 01, 2021

Men of Faith and Flourish Women's Ministries are teaming up for a Fall Bible Study with "Live Before You Die: Awaken to God's Will for Your Life." Whether you're 19 or 99, brand new to the faith or a seasoned Christian – everyone will benefit from this awesome study. We'll cover things like:
Secrets to discovering God's will
How to start moving in the right direction
What to do when God says, "Wait"
How to stay in the will of God
And more!
Men and women will gather in the sanctuary for worship and the video portion, then break into separate discussion groups for the remainder of the session.
Cost is $10 per person, or $15 per couple. Get registered today!
Saved to Serve (Introduction)
This is where our journey begins – understanding why we were created.
Does God Really Have a Plan for My Life?
Gain biblical understanding of our eternal purpose in Christ.
How Do I Recognize God's Will?
Daniel Kolenda identifies five foundational characteristics of God's will
What if God Calls Me to Do Something I Don't Want to Do?
Explore a life-changing principle – The Grace Comes with the Gift
What if I've Already Missed the Will of God?
Discover how restoration works and how to find a fresh start.
The Kingdom Comes First
Discover the meaning and significance of one of the most important principles for fulfilling God's will.
The Way Up is Down
The lives of Joseph and King Uzziah serve as unforgettable illustrations. We will go back to school to learn why pride is so dangerous.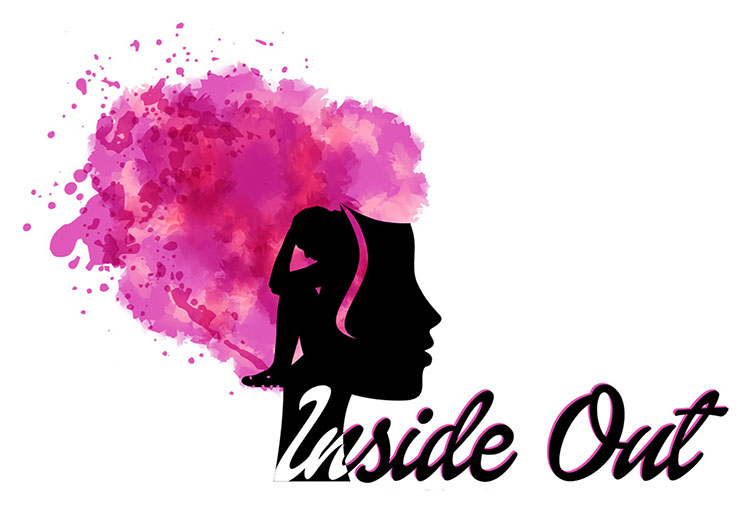 Inside Out is returning Saturday, October 9th.
11am-1pm in the church foyer
Ladies, our bodies were designed to carry. As women, we've come from strong women who carried us, and we have the ability to carry – or have carried – little ones in our bodies for 9 months at a time. What our bodies are NOT designed to do is carry unresolved hurt and pain. Trauma, pain, and stress – if not dealt with – settles into our organs and can set the stage for diseases and other unwanted issues.
If you or someone you know is ready to stop the hurt, register now to meet with us at Inside Out, Flourish Ministries' extension to those who are in need of extreme victory.  You can register by clicking on the link below.
It's time to stop the hurt and let God heal His way because He wants to do it from the INSIDE OUT.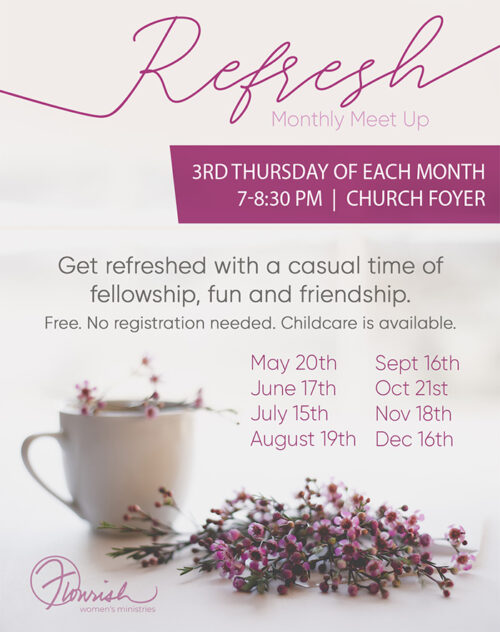 Refresh Monthly Meet-Up | 7:00p – 8:30p
See graphic above for next meeting date!
Ladies, if you need a little breather in your schedule, come join us for bite-sized fellowship during REFRESH! Every third Thursday of the month, we'll be getting together for a short devotional delivered by ladies at The River, enjoy conversation, snacks and beverages (of course) and prayer.
REFRESH is free and open to all ladies, childcare available.*
*If you plan to bring children with you, please email us at flourish@theriver.church prior to the date of the Meet Up you will be attending and let us know number of kids and their ages.