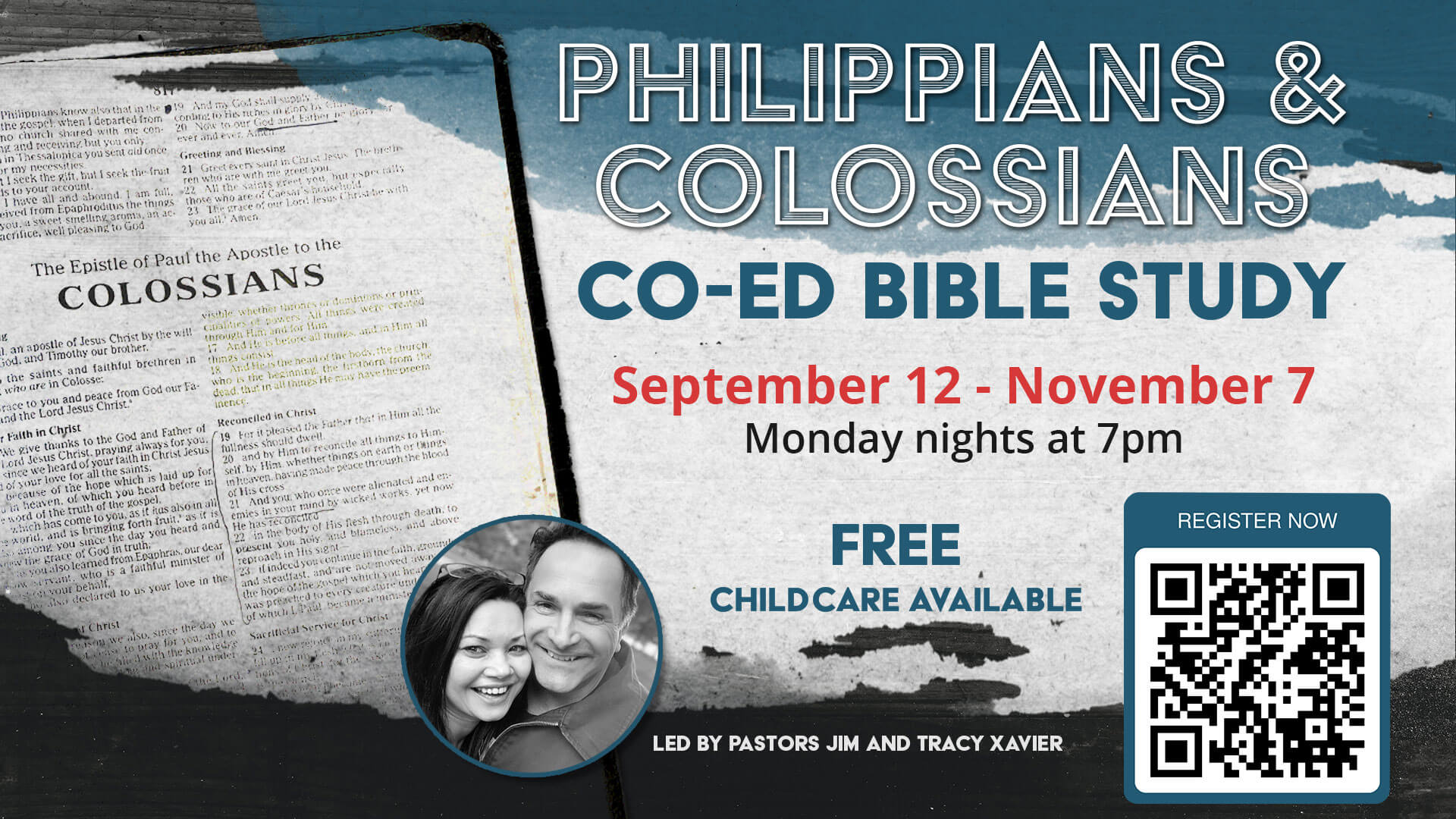 Philippians & Colossians
In these letters by the Apostle Paul, we learn to see Jesus as He really is. The problems in the churches of the Philippians and the Colossians were a lot like the problems among Christians today. When the Apostle Paul wanted to help these Christians, he helped them get a new vision of Jesus Christ, seeing Him in both His humility and His glory. Though the problems were different between Philippi and Colosse, the answers were much the same – and much the same for us today.
What we will be covering:
We will take a look at the historical context as well as what was happening with these early churches spiritually. Using the R.E.A.D Bible Study Method, we will review each week what we learned the week before. This will be a great time of fellowship and fun as we explore the Word of God together!
Schedule:
9/12 – Introduction to Bible Study and Philippians Chapter 1
9/19 – Philippians Chapter 2
9/26 – Philippians Chapter 3
10/03 – Philippians Chapter 4
10/10 – Introduction & Colossians Chapter 1
10/17 – Colossians Chapters 2 & 3
10/24 – Colossians Chapter 4
11/07 – Colossians Chapter 4 discussion & Bible Study wrap up
Who can join this study? Everyone!
This is a co-ed study for men and women. Single or married, all ages welcome. If you want more Bible but don't have a lot of time for homework, this is the study for you. After the first week, each week will start with a small group review of the last week's teaching.