Growth and Challenge
Get ready to move your Christian growth into high gear as you challenge yourself with Discipleship for Life.
DFL is River of Life's adult discipleship program, broken out into four different short series.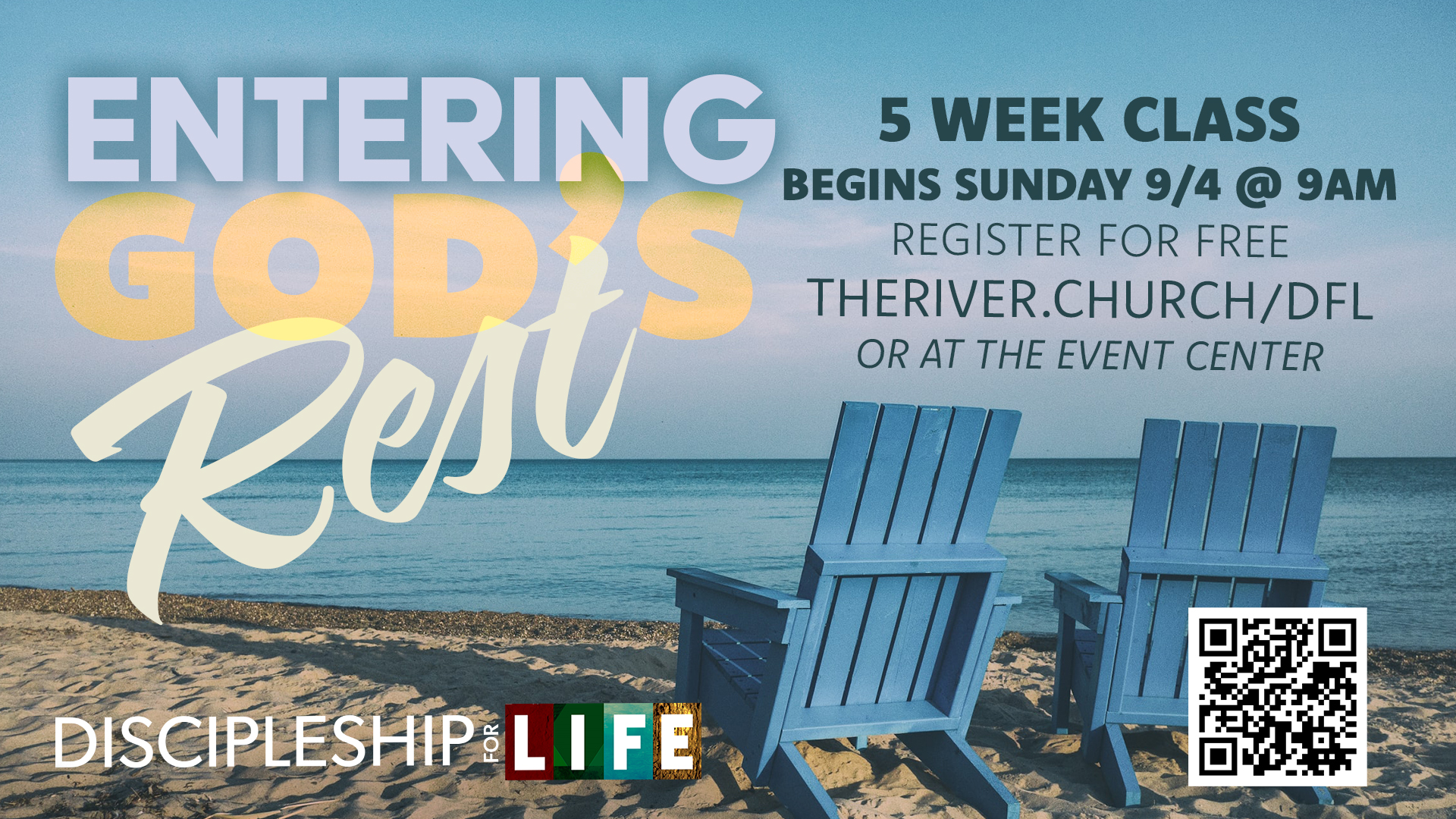 Discipleship for Life:
ENTERING GOD'S REST


Sept. 4 – Oct. 2 (5 weeks)
Do you feel rested or are you RESTLESS? Are you burned out, stressed out, looking for a break? Maybe you've tried all kinds of things but can never seem to gain peace in your life. If this is you, or if you are simply looking for a renewed sense of God's presence, this is the class for you.

We will cover:
6 Types of Rest
Rest from Creation vs. Rest from Redemption
Holiness in Resting
Jesus, our Rest
Becoming a Person of Rest
Resting in God's Goodness

Supernatural Provision in Rest
Consequences of Not Resting
Join us, get refreshed and learn some enlightening things about REST from God's Word! Free class, all are welcome. Sign up today!
FREQUENTLY ASKED QUESTIONS
Click to reveal answers.
WHERE ARE DISCIPLESHIP CLASSES HELD?
All Adult Discipleship Classes are held in the lower level of River of Life in Room 115.
WHAT IS THE COST?
There is no cost for attending Adult Discipleship Classes. In order to serve the church and all who attend, we try to make classes easy to attend! Just sign up at the Event Center or using the buttons on this page below.
HOW LONG ARE DISCIPLESHIP CLASSES?
Depending on the class, most are between two to five weeks each. Watch for our class announcements as they change frequently throughout the year.
WHO SHOULD ATTEND DFL CLASSES?
Discipleship for Life classes can be classified into two groups: Early discipleship and deeper study discipleship.
Early discipleship class series are BASICS and ESSENTIALS. Deeper study classes are STREAMS 1 and STREAMS 2 classes. So, anyone who would like to start out strong in their new or renewed faith would be welcome to attend BASICS & ESSENTIALS to start. For those looking for more detailed topical studies should enroll in STREAMS classes. Watch for schedules as they change throughout the year.