Together Forever
Not only was marriage designed to last forever, it was created to be purposeful, 
joyful, meaningful, and fulfilling. Marriage Ministry is here to help you discover
all that your marriage is meant to be—for eternity!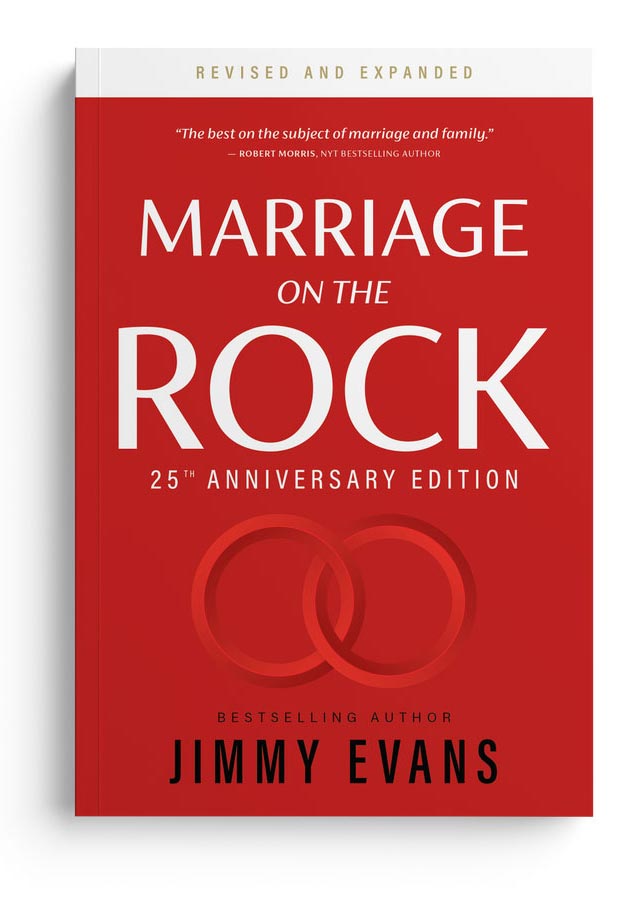 Build your marriage on the foundation of Christ.
While many people desperately want a marriage that works, fewer of them really believe they can experience success. In this book, leading marriage expert Jimmy Evans discusses practical real-life challenges and offers easy solutions on how to have a healthy and thriving marriage. Whether you've been married for years or are just preparing for the journey, Marriage on the Rock is the essential resource that will transform your relationship.
THIS SERIES WILL TEACH YOU:
Why no person can meet your deepest needs
How to make marriage a top priority
How to understand and meet your spouse's needs
The different ways men and women communicate
How to achieve maximum sexual satisfaction
Skills for raising great kids even in a blended family